Mark Zuckerberg Donates $5 Million to A Fund for Undocumented Immigrants
June 23, 2015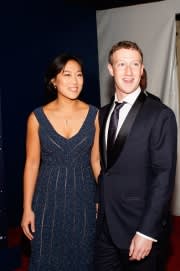 Mark Zuckerberg and his wife, Priscilla Chan, gave money to the "I'm In" campaign launched by TheDream.us, a national scholarship fund for undocumented immigrants. The fund targets an immigration policy started by President O'Bama that exempts the undocumented children of immigrants from removal and allows them to work. This program is known as DACA, or Deferred Action for Childhood Arrivals.
According to Zuckerberg's Facebook page, he believes the funds are an important step in educating "marginalized youth" in America. He writes "America was founded as a nation of immigrants. We ought to welcome smart and hardworking young people from every nation, and to help everyone in our society achieve their full potential." His donation will go to more than 400 undocumented immigrants in the San Francisco Bay area over the next five years.
This is not Zuckerberg's first incursion into this area of law. He joined a number of other leading technology CEO's two years ago to form a public interest group to create awareness for legal immigration and increase a path to citizenship.
The "I'm In" campaign kicked off three weeks ago with two $15 millon donations and has raised $35 million to date.
Foley Law Offices is a proud supporter of all initiatives to increase awareness for immigrants. If you have questions or concerns about your immigration situation, call Foley Law Offices and speak with an immigration attorney today.
By: Rachel DeCapita, Legal Aide, Foley Law Offices