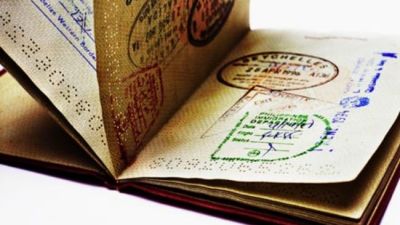 On Monday, December 7th, the House of Representatives passed a bill (407 to 19) to impose changes and further restrictions on the Visa Waiver (ESTA) Program. In light of the recent Paris and San Bernardino, California attacks, the U.S. Congress has taken a proactive stance to increase the protection of our borders.
The Visa Waiver Program (VW) allows citizens of participating countries* to travel to the United States without a visa for stays of 90 days or less when they meet certain requirements. Travelers must be eligible to use the VWP and have a valid Electronic System for Travel Authorization (ESTA) approval prior to travel. The new regulations seek to bar citizens of Iraq, Syria, Iran and the Sudan, or those who have visited certain countries in the last five years, from traveling to the United States without a visa.
Investigators have determined that the extremists responsible for the November 13th attacks in Paris were not citizens of Syrian but rather held European passports. As such, entry into the United States would not have required them to first obtain a visa or subject them to the significant security screening that refugees face. Aside from extensive background checks, refugees and visa-holders must also attend several in-person interviews prior to being granted approval for entry into the U.S.
While some see the heightened scrutiny and restrictions placed on the VWP program as a valiant effort to tighten our national security, others view the changes as a threat to tourism and the economy. Foreign tourists are estimated to spend as much as $100 billion a year, and advocates fear that the constraints will deter tourists from traveling to the U.S. and threaten our reciprocity between European and other friendly countries. New measures must be careful to strike the proper balance between economics and national security.
*There are currently 38 visa waiver eligible countries: Andorra, Australia, Austria, Belgium, Brunei, Chile, Czech Republic, Denmark, Estonia, Finland, France, Germany, Greece, Hungary, Iceland, Ireland, Italy, Japan, Latvia, Liechtenstein, Lithuania, Luxembourg, Malta, Monaco, Netherlands, New Zealand, Norway, Portugal, San Marino, Singapore, Slovakia, Slovenia, South Korea, Spain, Sweden, Switzerland, Taiwan, United Kingdom